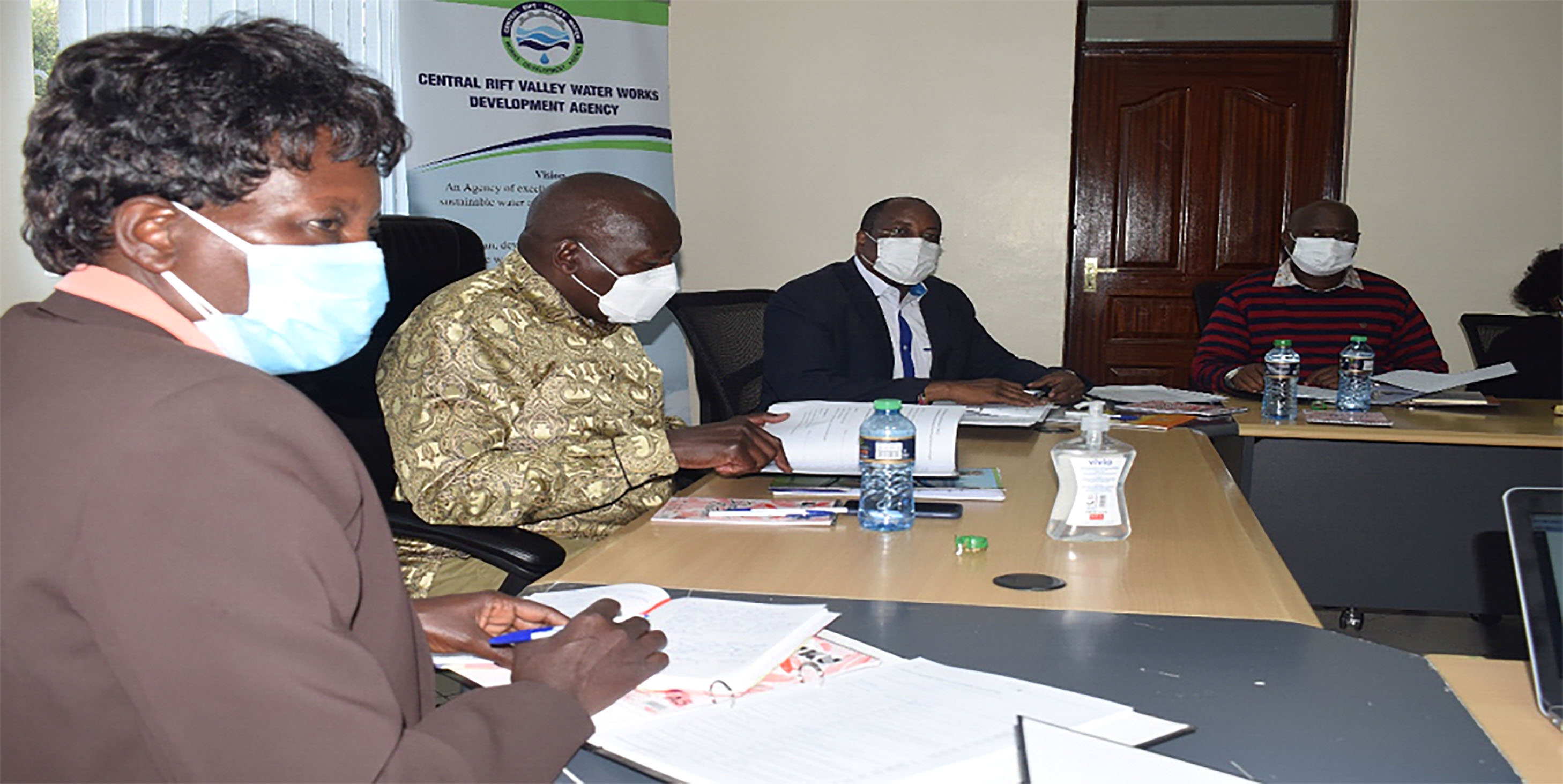 Ministry of Water, Sanitation & Irrigation Chief Administrative Secretary, Dr. Andrew Tuimur has applauded Central Rift Valley Water Works Development Agency (CRVWWDA) for the exemplary performance in last year's performance evaluation.
Speaking today while officiating the Agency's performance contracting vetting exercise in Nakuru, said to be ranked position four out of the 15 water sector institution was a great milestone.
Dr. Tuimur said PC was part of the broader public sector reforms introduced in 2003 and has gone a long way in improving efficiency and effectiveness in the management of the public sector.
"It is thus envisaged that this institution will have exemplary performance in 2020/21 and target excellence in 2021/22, kindly maintain the focus and hard work,'' said Dr. Tuimur.
According to him, Cabinet Secretary has been given the overall responsibility for negotiations, vetting, implementation, monitoring and evaluation of the Performance Contract for the Ministry and its State Corporations.
Dr. Tuimur told the meeting attended by top Agency's management led by the Chief Executive Officer, Eng. Samuel Oruma that the targets should be smart and geared towards improving access to water and sewerage
"I asked you to embrace continual collaboration with County Governments on programmes being undertaken and last mile connectivity. It also important for you to FastTrack implementation of projects lagging behind and those that are above 85% completed,'' he added.
He further urged CRVWWDA to ensure that legal handing over/transition of completed projects to Counties WSPs and those to newly established North Rift Valley Water Works Development Agency is followed.
"It is always important to note that the PC is anchored on national development priorities (MTP III, Big Four, Post Covid-19 recovery strategy, strategic plan, SDGs among others,'' he concluded.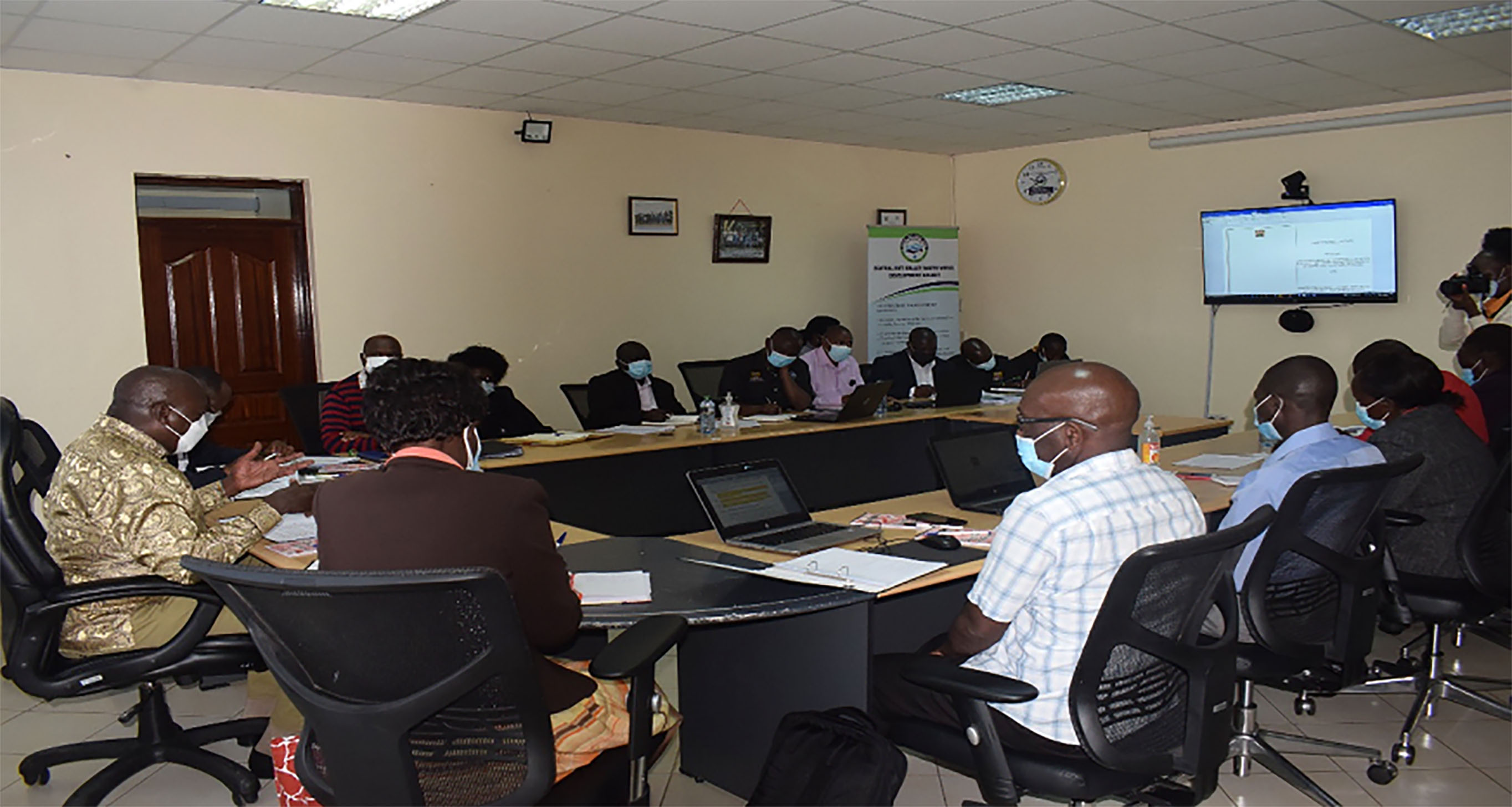 Figure Cabinet Administrative Secretary, Ministry of Water, Sanitation & Irrigation Chairs a vetting meeting at the Agency Headquarters in Nakuru
On her part, director Dr. Cynthia Kipchillat said she was proud that PC process will definitely guide all the operation for the Agency in the next one year successfully.
She assured the CAS that with a very active management team and staff, CRVWWDA will definitely emerge victorious by posting impressing performance in the next round.
Those in attendance included, General Manager Corporate Services CPA Douglas Murei, Acting General Manager Technical Services Charles Murage and various heads of divisions.