Ministry of Water, Sanitation & Irrigation Cabinet Administrative Secretary, Dr Andrew Tuimur has carried out an extensive inspection at the Kiptogot-Kolongolo and Nandi Hills water supply projects in Trans Nzoia and Nandi Counties respectively.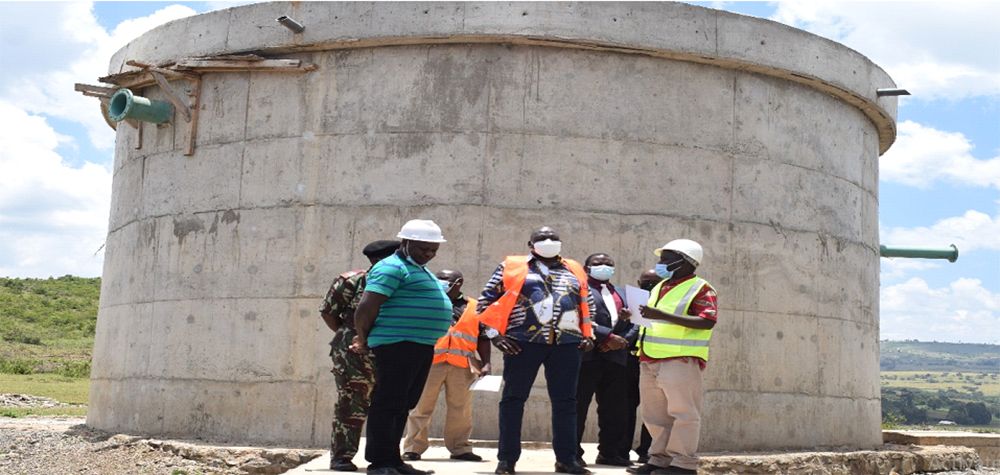 Accompanied by a section of the National Government officials, County and those from Water development Agencies, the CAS toured all the components of the water supply system and urged the contractors to ensure the two projects are delivered by end of the year.
"People must start consuming this product by December and the contractor has no option but to deliver it. Residents downstream have suffered a lot over the years and their time is now. Like other Kenyans, they must start enjoying clean water from this project,'' the CAS said the remarks at Kaptega treatment plant, Kiptogot-Kolongolo project.
In his company were, Central Rift Valley Water Works Development Agency General Manager-Technical Services (Ag), his Lake Victoria North counterpart, members of the county security team among them Endebess OCPD Salesio Njiru and local administration officials.
Once completed, Kiptogot-Kolongolo gravity flow multi-billion water project will supply treated water to over 200,000 residents of Trans Nzoia County.
The mega gravity water projected funded by the African Development Bank and Government of Kenya at a cost of Kes 1.2 billion will supply at least 11,000 cubic meters of water to residents of Kwanza and Endebbes constituencies and its environs daily.
The project is being implemented by the Central Rift Valley Water Works Development (CRVWWDA) on behalf of the Lake Victoria North Water Works Development Agency (LVNWWDA).
There is ongoing laying of distribution pipes with targeted areas include, pipes Endebess, Molwem, Chepchoina, Kapkoi, Kolongolo, Kwanza, Kapomboi, Kobos, and Marinda areas.
Water for the project have been extracted from Kaptega and Mubere rivers and directed to treatment plants through gravity.
Two independent water sources have been constructed, in Kaptegaa within Suam forest and another intake in Kiptogot forest. The project will also have two independent water supply systems with a total of 74 kilometres of the main pipe transmission line. There will be six zonal distribution sites in Kwanza, Kolongolo, Kiptum, Kobos, Marinda and Kayos hills.Ministry of Water Sanitation & Irrigation Cabinet Secretary, Dr Andrew Tuimur has concluded a two-day water and supply projects in Trans-Nzoia and Nandi Counties.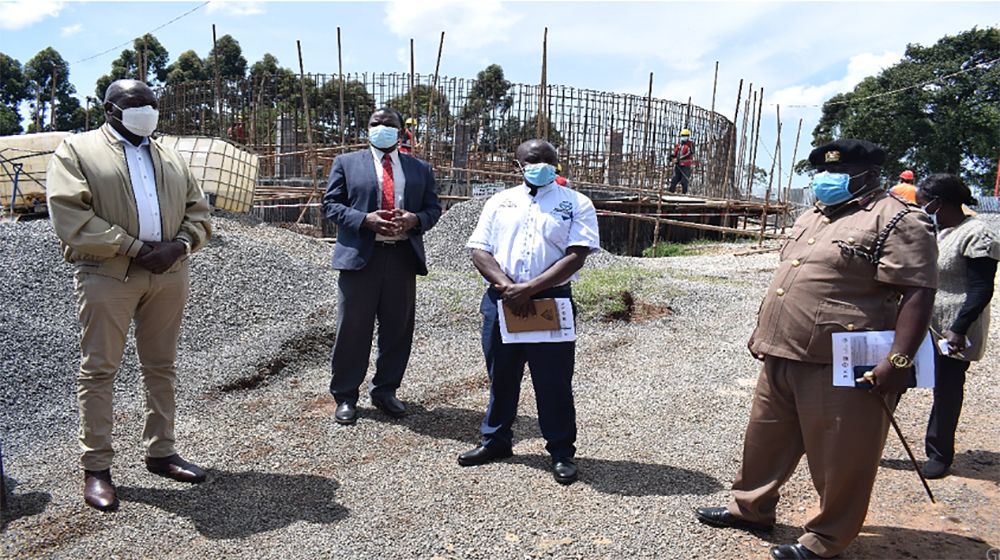 In his tours of the Nandi Hills Water Supply and Sanitation Project, the CAS called for faster implementation of the projects in order to benefit the target population, saying any delay will negatively impact on the region's development Agenda and that of the National Government.
"So far am impress by what is going and I appealed to anybody involved so that such projects are completed and handed over as programmed. People are aware of what we are doing and theyare eagerly waiting for this water back at home,'' said Dr Tuimur at Kosoiywo tank site.
In Nandi Hills, the CAS in company of several Government officials both from the National and the County Governments toured Nandi Bears Tank site, Ket Barak Tank site, Kosoiywo Tank site and Active pipeline sites.
The water project whose construction period is 18 months is expected to benefit up to 28,000 people by 2030 within Nandi Hills town in the sub county of Nandi hills. The project is being implemented by CRVWWDA on behalf of Lake Victoria North Water Works Development Agency.