Water is being sourced from Chemususu Dam
Chemususu Dam Water Distribution Project will be completed by March; this is according to Central Rift Valley Water Works Development Agency, Chief Executive Officer, Eng. Hosea K Wendot.
Speaking during an inspection tour by Principal Secretaries under the National Development Implementation Technical Committee (NDITC) Project Assessment to the project, Eng. Wendot said substantial amount of work was already done, saying the remaining works will be accelerated.
With this development, the perennial water shortage in parts of Baringo and Nakuru counties will soon end with the completion of the Sh3 billion Chemususu supply project.
The water is being sourced from the 45-metres high dam with a capacity of 12 million cubic metres of water commissioned by President Uhuru Kenyatta in 2017.
The project was initially set to be completed by April 30, 2020 but was slowed down by the outbreak of the Covid-19 pandemic.
Led by Jerome Ochieng, the ICT and Innovation Principal Secretary, the delegation held talks with Baringo County Commission, Henry Wafula at Koibatek Deputy County Commissioner's Office County before during the multibillion water project at the heart of the expansive Lembus forest block.
On arrival, Central Rift Valley Water Works Development Agency (CRVWWDA) Chief Executive Officer Eng. Hosea K Wendot, took the team to Chemususu Dam and later toured the new treatment plant.
During the tour, the team were embraced by the works already completed and urged the Agency for speed conclusion of the project.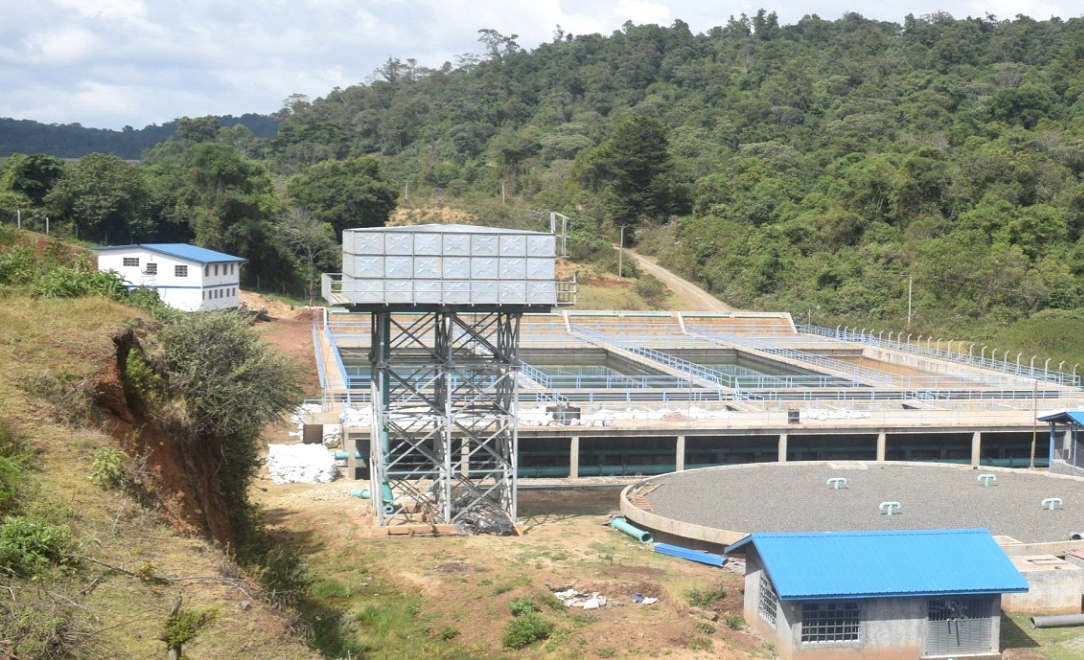 Accompanying PS Jerome were; Harry K. Kimtai-Livestock, Joe Okudo-Sports, Solomon Kitungu-Transport, Joseph W. Irungu- Water, Sanitation and Irrigation, Margaret W. Mwakima- Regional and Northern Corridor Development.
Also present were; Government spokesman Cyrus Oguna, Eng. Samuel Oruma- CRVWWDA General Manager-Technical Services among others.
The massive water project is expected to serve residents of Esageri, Solian, Muserechi, Kabimoi, Saos and Rafiki, Emining, Mogotio among other places. More than 20 reservoirs are in Baringo County while the rest are in Nakuru.
Chemususu Dam Water Distribution Project is one of the flagship projects identified by the Government of Kenya through the CRVWWDA that is being developed as an enabler for Vision 2030 in Baringo and Nakuru Counties. The project is fully funded by the Government of Kenya.The source of the water is Chemususu Dam developed in phase I by National Water Conservation and Pipeline Corporation.

Thursday February 12, 2021
BY VINCENT MABATUK