Chief Executive Officer's Statement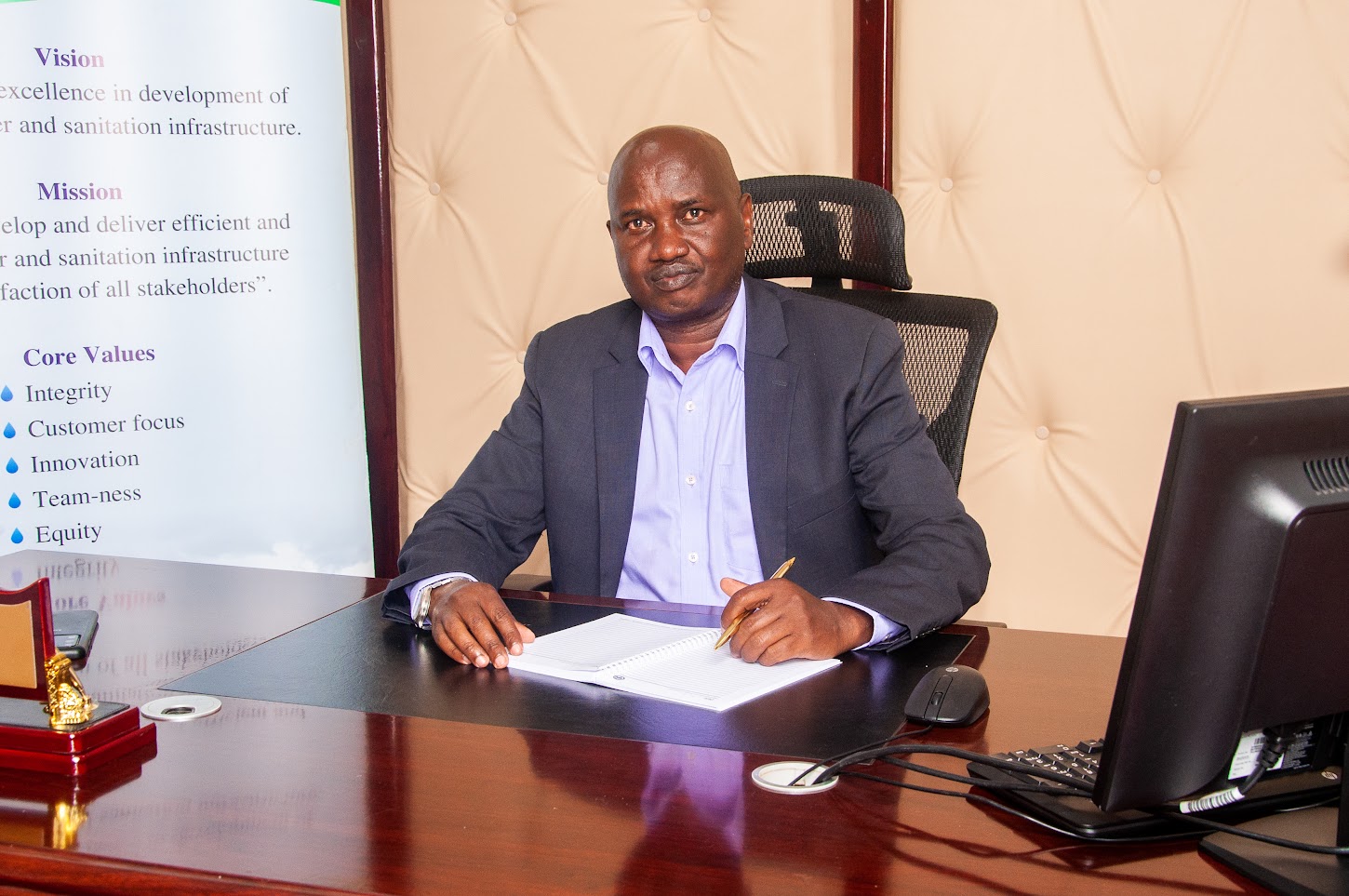 As I assume this new role as the acting team leader here at the Central Rift Valley Water Works Development Agency, allow me to express my sincere gratitude to the entire Ministry of Water, Sanitation and Irrigation fraternity, led by our Cabinet Secretary, Hon Alice Wahome, our Principal Secretary Dr. Kiprono Rono, our Board of Directors, Management and Staff of this great institution and all of you out there to serve the people of Kenya. It is with profound humility and great honor that this task is conferred to me at this moment, a task I am ready and willing to undertake to the best of my ability.
As you are all aware, this Agency's mandate is to develop dependable water and sanitation infrastructure within our area of jurisdiction and on special circumstances beyond the region. Our aim is to provide sustainable development in the water sector and to become the model Agency in Kenya, your aim should only be to support us wherever possible to get there. Thus, we are keen to accurately weigh and measure all processes associated with providing the service, as well as the interrelated processes aiming to leverage unprecedented enhancements towards guaranteeing unrivalled sustained services in the water sector. Use of this website platform is surely one of those measures aimed at reaching you effectively and efficiently.
On behalf of the management, welcome to to our website horizontal surface. Here, we shall thrive to ensure your receive updated, fascinating and informative content on our products, services and programs. Notable programs include the on-going African Development Bank (AfDB) funded Kenya Towns Sustainable Water Supply and Sanitation Program (KTSWSSP) Rift Valley cluster, that has so far witnessed the completion of the Narok Sewerage System, the first to be completed under this program in Kenya, KfW funded Lake Nakuru Biodiversity Project for Nakuru City, Kirandich Sewerage Project in Kabarnet, Baringo County, Pesi Dam for Laikipia and Nyandarua Couties, Nanyuki Bulk Water Project in Laikipia County, Water for Schools, Public Priority Projects, National Cross County Projects, Drought Mitigation programs across all counties, not forgetting the Itare Dam in Nakuru County currently under a revival process among others.
Equally, let me appreciate my hardworking team of staff members who work hard to ensure these program get started and completed on time. Your efforts can not go unrecognized as you form the main pillars of this Agency.
Kindly feel free to interact with us on all social and conventional platforms provided here, as we appreciate your comments, compliments, complaints and suggestions on how to set the bar higher, as we promise to surpass your expectations.
Welcome home.

Douglas Murei, CPA
Ag. Chief Executive Officer, CRVWWDA.